Live Line Safety Offers Hot Glove Testing!! Critical to workplace safety! Call us to schedule testing at 832.350.TEST
Workplace safety is of the utmost importance! Thousands of workers are injured and killed annually by live circuits. Even when power is turned off, hazardous conditions may still be present. The ESFi reminds you to TEST BEFORE YOU TOUCH!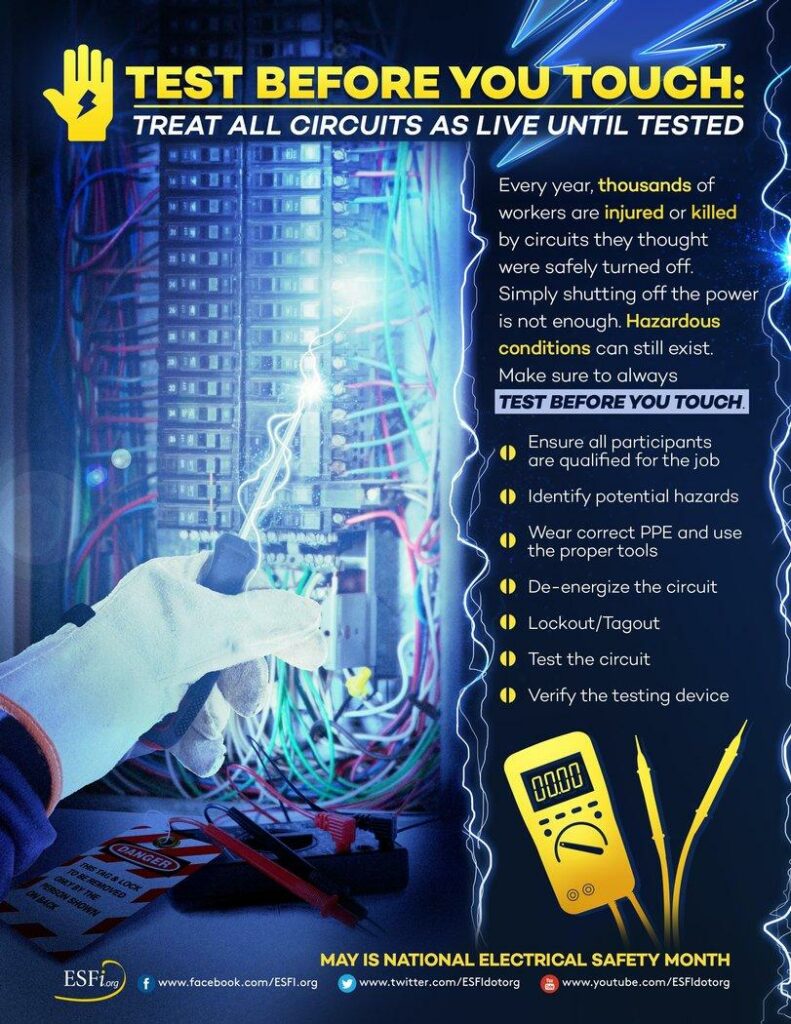 How to Test Before You Touch:
Ensure all participants are qualified for the job
Identify potential hazards
Wear correct PPE and use the proper tools
De-energize the circuit
Test the circuit
Verify the testing device
https://www.esfi.org/resource/test-before-you-touch-540
Don't forget!! At Live Line Safety, we conduct Hot Glove Testing to ensure your PPE is safe!
Contact us for more information